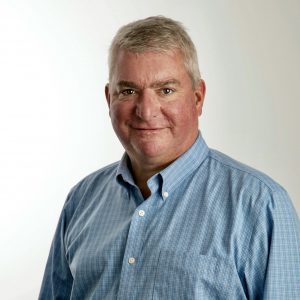 John Gant is named the new President and COO of qubeworX, an integrated control system fabricator located in Jeffersonville, Indiana.
Gant was formerly the director of industry partnerships at the University of Louisville, connecting industry with campus resources for problem-solving, research and development, and innovation. He has more than 25 years of experience in manufacturing management and compliance in the chemical and primary metals industries. He has served in a variety of leadership roles, including as a general manager for Carbide Industries. Before the University of Louisville position, he was the director of economic development for Louisville Forward, the city of Louisville's economic development engine.
"I am thrilled to be the President/COO of such a fine and dedicated organization.  qubeworX is a growing company, making a product that touches countless lives daily.  With automation comes a need for a control system, and qubeworX provides that system. We can make control panels of virtually any size, and all are tested in-house to ensure that the functionality exceeds our customer's expectations.  Our products control baggage handling systems at airports, package sorting systems, water treatment systems, and many others.  Check us out at www.qubeworx.com to learn more." said John Gant on his new role.
Gant is a Louisville native and holds a bachelor's degree in geology, and a master's in environmental science, both from Miami University in Ohio.
About qubeworX
qubeworX is a professional UL508A certified custom panel fabricator located in Jeffersonville, IN, with over 70 percent veteran workforce. As a Rockwell Certified Systems Integrator, qubeworX focuses on serving a broad range of customers spanning baggage handling, commodity controls, and custom small-batch projects of any size. Their state-of-the-art automated technology, concept to delivery thinking, and logistics implementation make them a front runner in the industrial control panel fabrication and automation fields.